Everyone loves their mom and always wants to find the best gift to make her feel loved and appreciated. These are the gifts I have found and would love to share with you. After you enter my giveaway head over to Makobi Scribe to see her mothers day gift ideas worth over $3000. Then stop by Sason & Pobi to enter the grand prize drawing of a Toshiba 32SLV411U – 32″ class 720p 60Hz TV/DVD Combo!
Toshiba's SLV411U provides excellent HD viewing, outstanding sound and renowned Toshiba innovation—without the clutter. Discover all-you-want entertainment plus all-in-one convenience with Toshiba's SLV411U LED DVD Combo HDTV. With its size—32″ class plus its smart, ultraslim profile and built-in DVD player, this set is ideal for kitchen or bedroom settings where extra cables and components are a no-go. And a convenient PC input makes it easy to present home media or use the TV as a bigscreen monitor. Packing great Toshiba quality, reliability and innovation, the SLV411U offers excellent imagery and sound. While our exclusive DynaLight™ backlight control selectively punches up blacks and reduces highlights for a more balanced, true-to-life picture. Looking for a TV that plays DVDs as well as excellent entertainment? Choose Toshiba's 32″ class SLV411U LED DVD Combo HDTV.
DynaLight® – Automatically adjusts the backlight intensity based on the image content.
Gaming mode – Enjoy hair-trigger action on your Toshiba TV with a special setting that reduces game controller delay.
HDMI port – Scale up your gaming, movies and music on a home theater – with full 1080p high-definition video, and amazingly immersive surround sound.
Are you excited? Enter the giveaway for the Toshiba TV/DVD combo here.
We have a lot of GREAT Prizes for ONE LUCKY WINNER!!!
From Hallmark -Mother's Day Prize Pack!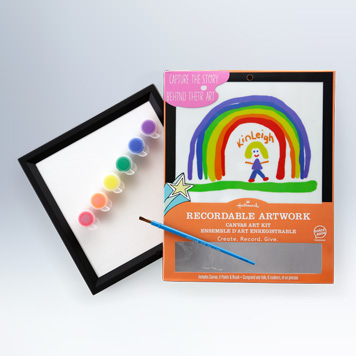 Recordable Artwork: Canvas Art Kit  Kids have drawn pictures for moms for years, but Hallmark's Recordable Artwork Canvas Art Kit takes a Mother's Day drawing to the next level by capturing a child's voice and the story behind his or her artwork. Equipped with a canvas panel, Crayola washable paints and a big imagination, kids can paint mom or grandma a masterpiece that is then inserted into a 9"x9" recordable frame.
·         For a unique and final touch, kids record a 40-second special Mother's Day message into the frame and share their unique story behind their art. With the Canvas Art Kit, a mom can play back her child's precious little voice and experience his or her big imagination on Mother's Day and any day.
·         Available at Hallmark Gold Crown stores and anywhere Hallmark products are sold for $14.95.
Conversations to Keep: Recordable Book
·         Filled with open-ended questions that spark imaginative answers, "Mom and Me" and "Grandma and Me" Recordable Books capture the answers only a kid can give.
·         Within the book, kids record themselves answering a variety of questions, such as "If you and mom were aliens, what would you look like and what would you name your planet?" Or, "What does Mom do to show she loves you?"
·         Conversations to Keep: Recordable Books give Mom or Grandma a fun and easy way to capture the true personalities of her (grand) children so she can always remember that little voice and their time together.
·         Available at Hallmark Gold Crown stores for $24.95
Mother's Day Greetings (A variety of 3 Mother's Day cards)
Hallmark is taking Mother's Day cards to a new level with a variety of innovations, including light and animation, as well as pop-ups with mechanics so complex that a card designer works with a Hallmark paper engineer to design and construct it. Did you even know there was such a thing as a paper engineer?!
I've attached a photo so you can check out some of these features. With these innovations, you can give a Mother's Day card that has a thoughtful sentiment and an element of surprise – a card mom will want to hold onto for years to come
$20 Gift card to Baubles & Bling By Lori!
She had CUTE inexpensive costume jewelry. Each piece is only $5! Follow on FACEBOOK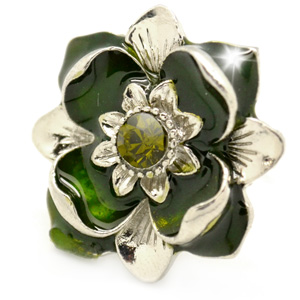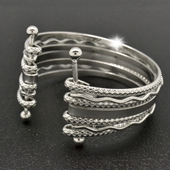 From Hair to There is offering a $20 Gift code to our Lucky Winner!
She has bags, hair accessories, and Masks! Follow on Facebook
Intensive Eye Treatment
reduces the appearance of crow's feet

helps lift and firm skin

no harsh chemicals – no parabens, phthalates or synthetic fragrances

naturally preserved and fragrance free

proprietary Puristics Peptide Complex certified by

EcoCert
Non-irritating, even on sensitive skin.
Powered with a naturally derived Peptide Complex, our formula helps ward off the visible signs of aging. Not only reduces the appearance of crow's feet, but also helps lift and firm the delicate skin around the eye. Vitamin enriched formula for smoother, softer, younger looking skin.
One winner will get all of these great Prizes from our Sponsors!
Fill out the form below to Enter to win!
Hop around and check out all of the other great prizes for Mother's Day!
Makobi Scribe Reviews, LLC or the Mother's Day Gift Event Bloggers are not responsible for sponsors that do not fulfill their prizes.