This post brought to you by Nutrisystem. The content and opinions expressed below are that of Taking Time for Mommy.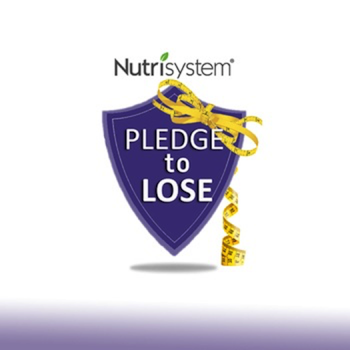 This year I decided to lose weight – FOR GOOD. It has been slowly climbing over the last couple of years and especially when we found out my husband had cancer. He is better now but I decided I HAVE to take care of myself! Before Christmas I pledged to lose. I've already lost 6.5 lbs and have another 15 to go.
Does Nutrisystem Work? Find out for yourself by entering the Nutrisystem Pledge To Lose Contest. Share why you #PledgeToLose weight and live healthier this year for your chance to win 3 MONTHS OF NUTRISYSTEM!
Plus, submit your entry today and you could be 1 of 15 winners randomly selected to receive the Nutrisystem sampler pack, Decadent Delights 14-pack. This pack is full of top-rated treats sure to make losing weight even sweeter.
Just don't delay—this is the FINAL week to enter! Contest closes Feb 2! Submit your pledge TODAY: Nutrisystem Pledge To Lose Contest