This is a Sponsored post written by me on behalf of STOLI® Vodka. All opinions are 100% mine.
If you follow me on twitter you know how I love a good cocktail to relax especially a especially a nice refreshing cocktail in the heat of the summer. And summer cocktails don't get any easier than Vodka Lemonade. Especially since I have LEMONS in my garden!
Stoli® Vodka has Lemonade Trucks are touring the country as part of their "100 Days To Squeeze" events!  You can find the truck schedule on Stoli®'s Twitter page.) Also, there will be over 300 bar nights in 12 cities including Boston, Chicago, Dallas, Denver, and cities in New York and New Jersey so you can sample Stoli Lemonade cocktails, flavored Stoli® Lemonade ice pops, and take part in fun summer challenges to win Stoli® prizes.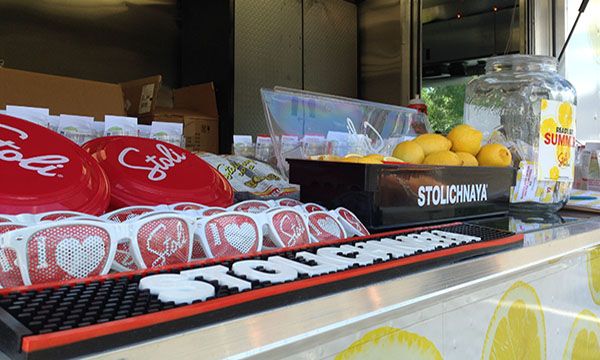 If you can't get to one of the Stoli Events you can make the #StoliLemonade at home and it is Incredibly delicious and EASY
Ingredients
       2 parts Stolichnaya® Vodka
       4 parts natural lemonade
       Crushed ice
       Lemon slices
Directions
          Build cocktail in an ice-filled Mason jar or highball glass and stir. Garnish with lemon wheels.