Obed is in the hills outside Bethlehem on the night of Christ's birth. Can he trust the miracle of Christmas to keep his flock safe while he visits the newborn King?
"Let us go to Bethlehem and see this thing that has happened, which the Lord has told us," Father said to the men.Little Shepherd
"What about the sheep?" Obed's brow furrowed.
Father's smile drew deep lines into a face well worn by many days in the sun. He set his gaze on the sky, then down into Obed's curious, brown eyes. "Somehow, I think they will be safe."
Obed's eyes widened in amazement. "Father, surely we mustn't leave them alone."
"The angels must want us to see this Savior. Come now, let us not waste any more time," his father said.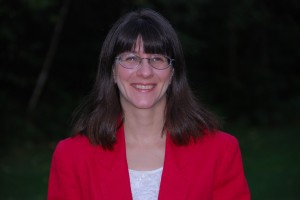 Cheryl Malandrinos is a freelance writer, children's author and editor. Her first children's book, Little Shepherd, was released in August 2010 by Guardian Angel Publishing. She is also a member of the SCBWI.
Cheryl is a Tour Coordinator for Pump Up Your Book, a book reviewer, and blogger. She is also a former contributor for the Writer2Writer eZine. Ms. Malandrinos lives in Western Massachusetts with her husband and two children. She also has a son who is married.
Visit Cheryl at her newly redesigned website http://ccmalandrinos.com/ or visit the Little Shepherd book blog at http://littleshepherdchildrensbook.blogspot.com/.
Mandie's Thoughts – You won't find Santa and Reindeer in this Christmas story and that was fine by me! Little Shepard was a fresh look at Christ's birth. It shows us that it doesn't matter you position in life or how much you have, the only thing really important is GOD.
This book is a must have for Christian families for any time, not just at Christmas. The book is beautifully illustrated and we are proud to add it to our Collection.
I received a copy of Little Shepard in exchange for my honest review, no other compensation was received.