The My Tot Clock Giveaway Hosted by Mommy Lesson Plans
My Tot Clock has several different functions. It is an alarm clock, nightlight, timer, and sleep aid for children. Each of these functions have their own assigned color. It plays music, tells bed time stories, and white noise.
To learn more read Mommy Lesson Plans My Tot Clock Review.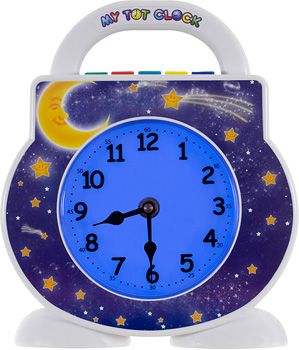 This event would not become possible without the participation of these amazing co-hosts: Giveaway Gator , Couponing with Integrity, Mommy Lesson Plans, Pea of Sweetness and Meg's Daily Bytes, Reviews and other Online Distractions